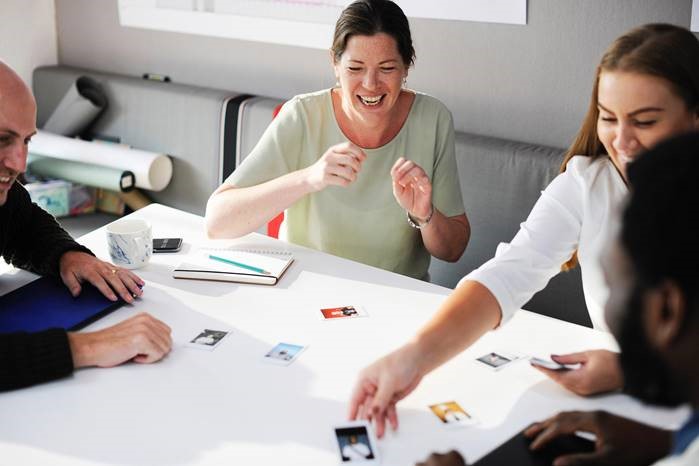 Career Center
Posted on Nov 27, 2019
Companies with happily connected employees are likely to be successful and develop camaraderie with coworkers. They can become relaxed in a friendly environment and actually enjoy coming to work.  It uplifts the mood and boosts morale!  Partnering with a temp agency in your backyard such as Bergen County, New Jersey can help a candidate locate such a workplace.
Choosing a temp agency that has a large client base located in Bergen County with various corporate cultures enables a candidate to work with a recruiter who can make the best match. They guide as the 'go-between' or 'mediator', pointing temps in the right direction. The agency's Recruiter has the expertise to match a temp's skills and experience into a specific position because they are familiar with the internal corporate environment. This awareness between client and temp agency empowers the transition of an employee's soft skills into comfortable surroundings.
Creating close social relationships and having a best friend or two at work is comforting and relieves some of the day-to-day pressures. Companionship helps an employee thrive through successful times and migrate through all the daily challenges that arise at work. A positive alliance impacts an employee's physical health as well. A collaboration with coworkers helps an employee perform through difficulties, rather than just leaving the company dissatisfied. It actually makes the day glide smoother. Coworkers all tend to treat each other better after chatting and sharing interests over lunchtime. Workers can gain a fresh perspective from personalities who are different from themselves. A temp agency can help make the connection.
The benefit of a work friend goes far beyond lending a hand on a project. It is important to have a go-to person at work as issues crop up. If your friend leaves the job, you'll have the perfect reference for each other. Future opportunities may even emerge.
Temp agencies understand that, if an employee loves what they do, the outcome gives beneficial performance results to the employer.
Temp agencies also know that Gen Z'ers and Millennials hold the highest percentage of workplace friendships, as they seem to understand a basic need for bonding, sense of belonging, and human engagement at work.  They healthily consider coworkers as 'work family'.  Positive friendships at work contribute to longer service to one company, reducing the desire to 'job-hop'. 
There seems to be a rampant sense of loneliness and depression among remote workers who work in a solitary environment, those not able to share face-to-face companionship at work. Bergen County hosts a wide array of small and large companies. Why not let a temp agency with a Bergen County presence make the right match.
A temp agency recruiter can be a conduit to the impossible. An agency follows up with employees, checks in, and monitors an employee's connection to the company while gauging job satisfaction, acting as a barometer for a temp in supporting their success.