View More Blog Posts
The Benefit of Working with an Employment Agency when companies prepare to reopen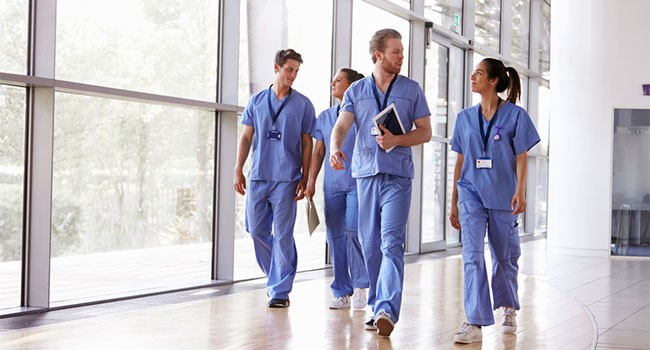 Staffing Trends
Posted on Jun 05, 2020
While many people are unfortunately out of work due to the coronavirus and stay-at-home orders, employment agencies are constantly engaging their client companies to remind them that there is a huge talent pool of available candidates ready to return to work.
Smart job seekers have discovered that there is work being offered, even at this time. Even with unemployment at record high levels, and some equating this to a hiring freeze, the reality is that the job search is producing results. Partnering with an employment agency opens opportunities.
A recent study reports that one-third of all employees laid off during the pandemic have started new jobs. Even as 11 million people were laid off during the month of March, 5 million workers were also hired in March. Active job seekers are reaping the reward of so many open jobs, preferring to work, over collecting unemployment (which eventually runs out).
This is a most opportune time as industries prepare to return to normal operation. There are so many qualified candidates ready to apply for open jobs in companies. For those people working in non-essential positions, it's been a long three-month quarantine. Now, especially for an employee who has had a prior successful relationship with an employment agency, there is a strong chance to be placed into one of the employment agency's new positions, many of which may be available during this initial reopen phase.
Many companies will not be able to hire back so quickly on their own. A temporary employment agency will, with a sense of urgency, hire a replacement to reduce the strain on remaining staff, along with specialists in all areas of their medical staffing needs. The employment agency industry was established to assist companies with peak workloads and seasonal employment. Partnering with an employment agency gives it's clients the ability to utilize skilled employees without the commitment of a full time hire and adding headcount. It's a measured tool for staff augmentation.
Manufacturers of essential products are always in need of help. This is where the employment agency comes in – helping to find the right talent! These businesses are hiring, at warp speed!
The role of an employment agency is to create connection – between company and candidate. Staffing agencies are instituting extreme measures to stay safe and protect their employees by ensuring sanitizing protocols at their clients. The worker environment is going to change a little bit with the social or physical distancing. Most recruiters at employment agencies are doing more video interviews than in the past, as ZOOM and other live video systems have become a positive method of connectivity of the hiring team with the candidate face-to-face, without the handshake and any potential exposure to the coronavirus, for businesses large and small, schools, families, and friends, in our new "current reality".
When time is of the essence, a temporary employment agency is an asset to bring the perfect candidate through the door, or, during this pandemic, to your screen!