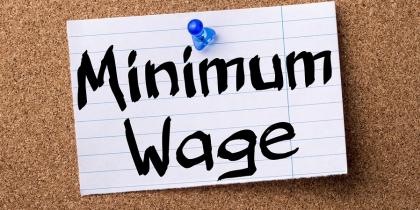 Uniforce News
Posted on Jan 04, 2021
As promised by New Jersey Governor, Phil Murphy, the New Jersey Minimum Wage will increase to $12/hr in 2021.
This will prove to be a positive sign to employees whose hours may have been cut amid the current job market due to the COVID-19 pandemic.
In 2024, New Jersey's minimum wage will rise to $15 from the $8.85 per hour in February 2019. The New Jersey bill signing in 2019 culminated more than a year of negotiations for the state's Democrat-controlled Legislature.
The minimum wage increase also puts New Jersey on a growing list of blue states — California, Massachusetts and New York, as well as the District of Columbia — that have authorized such a jump in the minimum wage. At this time, twenty-nine U.S. states have minimum wage pay above the $7.25 federal rate, according to the National Conference of State Legislatures, a Washington-based lobbying group. The federal minimum wage of $7.25 per hour hasn't changed since 2009.
For a list of those states raising their minimum wage in 2021, click the CNN article (source CNN).