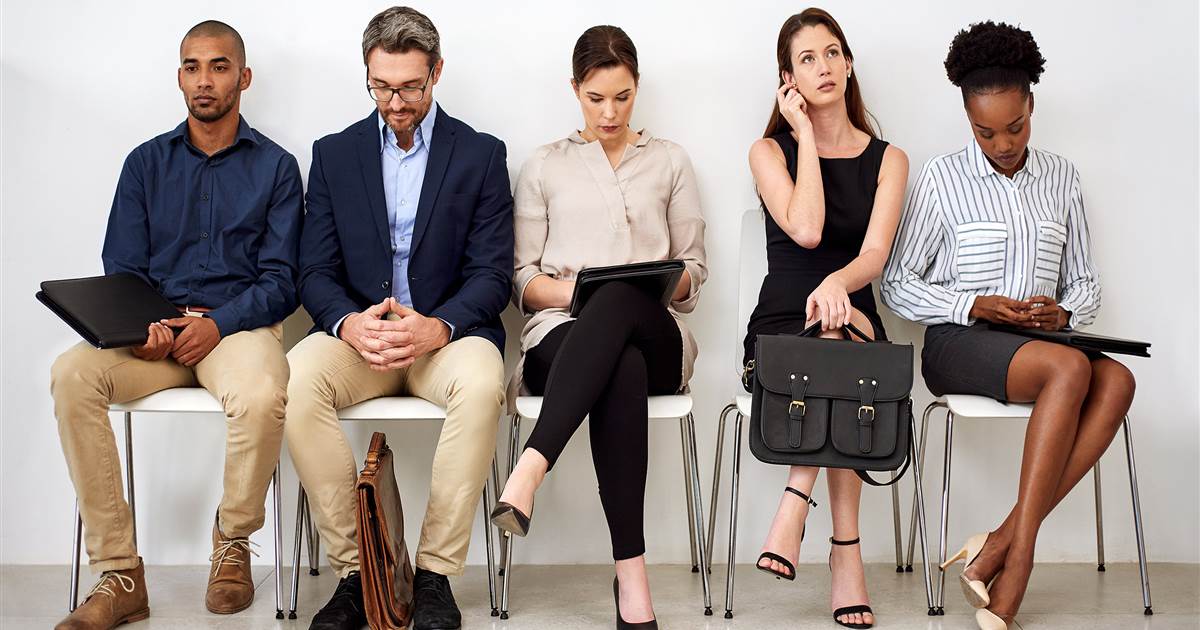 Staffing Trends
Posted on Dec 18, 2020
When a company looks after its people, the people will look after the company! People are the most important component of every employment agency.
Really, what is a business without employees? Computers, copiers, cubicles…
An employment agency saves time and energy that a company would normally spend on the hiring process, with recruiters actively searching for qualified candidates. With a large pool of candidates, many whom have already successfully completed temporary assignments, a temporary employment agency acts as a screener, interviewing a candidate for the required skills, knowledge and background. A recruiter may find many candidates whom have not applied for the position via the client's own job board. The temporary employment agency will also handle on boarding, background screening, and employee payroll, again saving the client time and energy. They will also send the satisfied candidate – ready, willing and able to get started, after a thorough preparation and transfer of energy from the good recruiter.
A reputable employment agency builds trust and treats each client and employee with respect. An employee needs to feel like they make a difference, and it is the employment agency's job to offer this positivity through effective and timely communication. Appreciation and self-importance, rather than just money, assures productive work and valuable contribution in the office or facility, adding profit to the client's business. A relationship needs to be developed between the temporary employment agency and employee, which encourages repeated job opportunities at their clients. If an agency exhibits belief in an employee, that employee begins to believe in and care about the employer. Trust and respect are built! It all comes back to the support and treatment of a worker as a human who will be more likely to remain engaged in the client's position for a longer period, and likely transition into an eventual permanent hiring.
A temporary employment agency should keep an ongoing dialogue with their client and employee,preferably speaking over the phone. It is imperative that the employment agency picks up the phone, rather than a voicemail, and really listen to that client's or employee's question. Any employee concern and inquiry needs to be investigated and responded to, with a sense of urgency. This procedure develops trust and a genuine feeling of concern and empathy.
This follow-through company attitude eliminates 'festering' of an issue in the mind of an employee, thus reducing or even alleviating distraction from the person's project at the client. The agency also needs to demonstrate skills, such as keeping calm, being patient, and managing a fine balance during the client's or employee's crisis. When an issue arises, time is of the essence. Fix it! Ignoring it may affect the employee's long-term on-the-job performance, and ultimately their satisfaction. A temporary employment agency that understands this major issue gains a lasting partnership with their client and employee. Take some time to read online reviews about an employment agency.
Payroll is another important entire process. If an employee senses a discrepancy with their paycheck, or one week's pay is missing, an immediate negative reaction can arise. The Payroll Administrator in a employment agency must respond with sensitivity to any distress call from an employee, with care and concern, and a warp-speed investigation and turnaround. The struggle to pay bills is reality! Again, using soft skills and a human element calms the fear of an employee. It is vital to remain flexible with urgent employee change requests of tax withholdings, benefits deductions, and direct deposits changes. A staffing firm needs to be accommodating up to the hour before payroll processing.
A superior employment agency also may offer Health Benefits as an added bonus, which many temporary employees wholeheartedly welcome. The Benefits Administrator needs to keep precise track of assignment's start date, in order to initially enroll, along with assignment completion date, then must alert the insurance provider for timely transition into a COBRA plan. As the next assignment begins, close attention is required for the eligible date to re-enroll the employee. Some temporary employment agencies may have an even more robust insurance plan available for their very long-term contracted employees. Another benefit of an excellent employment agency is the offering of an Employer-sponsored 401(k) retirement plan to its employees, with future employer safe harbor matching contributions.
A reputable employment agency understands which clients' to match their employee. For example, those companies who share the same philosophy and respect. All of these acknowledgements increase employee morale and company culture.
The best temporary employment agency is there when you need them, whenever and wherever!