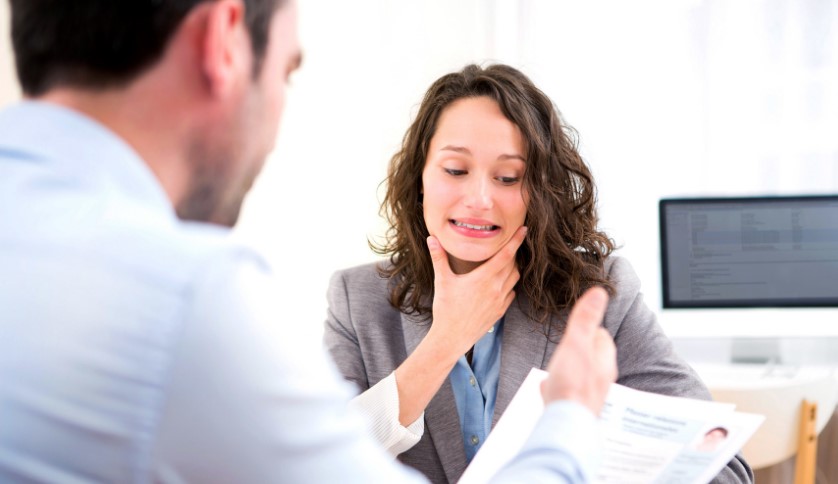 Career Center
Posted on Sep 04, 2019
Interviews can be pretty scary, especially when you are asked tricky interview questions that you do not know, or questions that you know should not be asked.
Try to stay calm and confident, no matter what is asked, and do not display body language that you are unnerved or upset. It's normal to experience a brain freeze during interview questions. Present the appearance that you are thinking of an example. Some people are offered jobs even when the interviewer expects your difficulty answering each question. He or she doesn't need total perfection which may rebound and seem too rehearsed.
You can always ask the interviewer to "please rephrase the question" which will allow more time to interpret a scenario and give appropriate feedback.
Some interviewers skip regular questions and instead propose trickier ones to gauge your reaction, response time, and to observe how you communicate under pressure.
Here are some tips to help you prepare for uncomfortable interview questions, reduce some anxiety beforehand, and avoid total panic. 
1. "When did you graduate college?"
This falls into the category of 'asking your age'. You may choose to answer or not answer or instead respond, "My work performance will not be affected by my age". You might also state that you're not sure why the interviewer needs to know.
2. "What are your salary requirements?"
Take the time to research similar job's salaries and benefits prior to the interview. During the interview, try to hold back throwing out numbers. If you already know what the job's salary range is, you can simply answer, "I am aware of the salary range, and it falls within my requirement". If you don't know the range, you can ask, "What is the salary range for this position"? If it meets your need, your response can be, "With my experience and skills, I'm flexible and open to negotiation, in order to be paid properly".
3. "What is your biggest weakness?"
The interviewer wants to know what you identify as a weakness and if you are even mindful that you have one. Be humble, we all have them. Give a particular example of how you solved something that you felt was not a strength, such as efficiency and time management, which ultimately improved your productivity on a job.
4. "Do you have a family?"
An interviewer cannot ask anyone's their marital status or if their spouse works. They also are not permitted to ask if you have children or any childcare situation. They may ask if you have a pre-planned vacation or previously scheduled medical or dental appointment. It is best to offer this information before the job begins so the employer anticipates and is not surprised by sudden absences.
5. "Why do you want to work here and why should I hire you?"
It is a good idea to do your research on the company, its values, and their mission statement. Be further enlightened by reviewing the interviewer's LinkedIn profile, if available. Knowing his or her background and why they may have chosen to work in the company will give you an opportunity to discuss the company's goals and what you can bring to the table. Highlight your specific skills and in relation to the specific position. Finally, if it feels as if the company will be a comfortable working environment, go ahead and express your interest in joining the organization. If it feels uncomfortable to work in, you may simply wish to end the interview