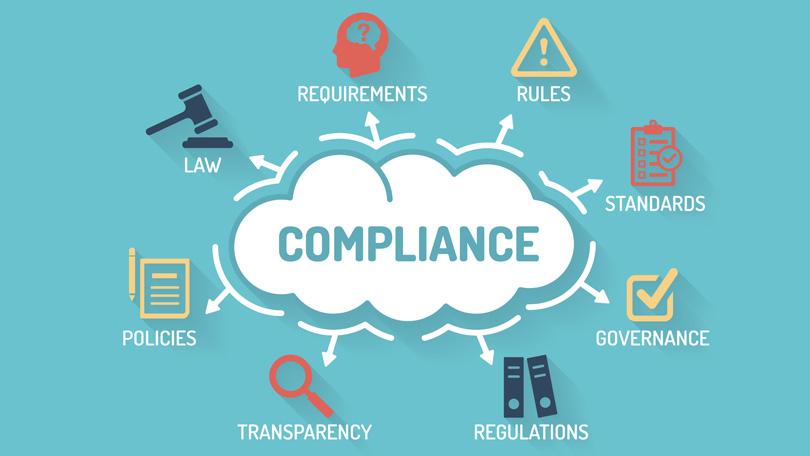 Staffing Trends
Posted on Feb 14, 2020
There are several employment agencies located in New Jersey who provide medical or healthcare staffing for hospitals, clinical facilities, healthcare organizations, and medical offices. But in today's world, it is imperative for employment agencies to follow the careful healthcare and HIPAA compliance guidelines in order maintain critical patient safety standards. Such policy examples include personal background checks, employment verifications, educational searches, and validation of all required up-to-date Certifications and Licenses. After all, the employment agency is the legal employer of record.
In recent years, healthcare facilities such as hospitals, physician practices, and outpatient centers are ever more requiring a long list of pre-employment tests which comply with patient care and safety standards. It is to a healthcare organization's advantage to align with a healthcare employment agency that has a solid compliance process and infrastructure consisting of testing providers and recordkeeping. An agency that consistently verifies its temporary/contract employees in accordance with hospital standards aligns its workforce with the same standards as full time hospital staff and also provides risk management. When an organization intends to hire the temporary employee as one of its own staff (known as a temp-to-hire), it needs to ensure that the candidate has a diploma, license, certificate, or simply the health record to comply with HIPAA standards and create an environment of safety and security for patients.
Take a look at these 20 pre-employment tests that a healthcare employment agency will provide for its clients.
Seven-year Criminal Background Check Report.
Criminal background checks, including an OIG (Office of Inspector General) search.  This investigation will discover and alleviate fraud and discover if a person whom has worked anywhere outside of the US has any offenses of the laws and regulations, whether criminal, civil, misconduct, or administrative.  This protects any falsifications when attempting to work in the US.
SAM (System for Award Management of the Federal Government) which checks the exclusion list of those individuals or organizations.  (e.g. Registered Sex Offender, cancer research and heart testing programs, or maternity research to help women in the future.)
OFAC (Office of Foreign Assets Control) is a Social Security trace of individuals' names associated with a SSA number, even if one has moved to or employed in different cities or states within the US, including reversal of first and last names.  All links to a SSA number is traceable and tracked during one's whole life.  It reaches beyond 7-year criminal background check and includes fraud pertaining to a stolen SSA.
I-9 Verification of Government Approved Documents, utilizing e-Verify to compare Government records, provides confirmation that an individual is authorized to work in the US.  An employment Agency can request inquiry into USCIS Immigration system for remote candidates.
MDI (Master Death Index) is the SSA's database search.  This is to prevent usage of a deceased person's SSA number.  
Employer Verification.  This advises where an employee has worked with dates in order to compare to the resume, along with References verified by a 3rd party.
Educational Verification.  With direct contact to schools, transcripts and the actual diploma are obtained, in order to avoid falsification of diplomas or lack of required coursework or certification.
Current BLS (Basic Life Support). 
Even for non-clinical positions, since 2015's law changes, Nurses may validate their knowledge to employers and patients by repeating ALS and BLS annual.
For eligibility, a Certified Medical Assistant not only needs to have taken courses and classes, but have passed the rigorous CMA State Board Certification Exam.  The NJ Agency calls the school for verification, as well as a reputable 3rd party, to provide proof of credentials.
In order to become a Registered Nurse, passing the NCLEX Nursing Exam.  RN and BSN is now a requirement.
License suspensions, their reasons, probations served, and reactivations are verifiable.
Hospital tests include MMR Titer and Varicella Titer 
10-panel Urine Test screens and detects 100% of every type of drug.   
Hepatitis requires H #1 and H #2 tests (better known as PPD).  Part #1 is performed in 3 days requiring an arm read, then a wait of 8 days until it is planted, later it is repeated as a false negative or false positive can exist.  If positive, chest X-ray may indicate the person contracted it in the past, but is currently inactive.
The FIT test monitors physical respiratory which registers breathing into a mask.
Vision test.
Skills Testing confirms that the candidate has acquired and will demonstrate the specific skills which the client requires, even for non-clinical candidates.
Self-learning tests are required by HIPPA for all temporary or full time staff.
It is the responsibility of a disciplined New Jersey healthcare employment agency to naturally conduct these important tests promptly for each candidate. It is equally important to explain to the candidate in person all the policies, procedures and on-the-job conduct expected. These effective trainings help educate and prevent any future violations of the temporary/contract employee once on site, and continually comply with HIPAA. Why not make the perfect healthcare employee new hire early in the process?